RVing ARCOSS AMERICA BEGINings Posted on March 25, 2014 by Jo Ann Tomaselli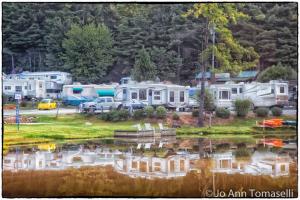 If only I could tell you this journey started without glitches. That we hopped into our RV and drove off into the sunset joining the mass of summer travelers and situating ourselves into an RV site like the one pictured above.

A beginning such as this would have been ideal but the gods of fate had other ideas in mind.